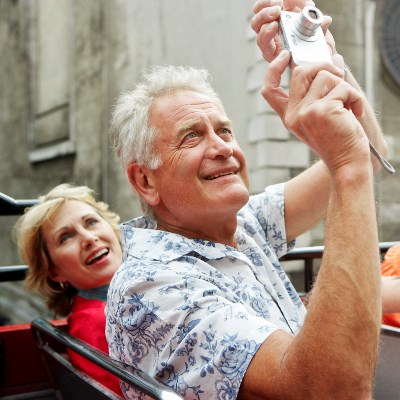 A Medicare supplement (Medigap) insurance, sold by private companies, can help pay some of the health care costs that Original Medicare doesn't cover, like copayments, coinsurance, and deductibles.
Some Medigap policies also offer coverage for services that Original Medicare doesn't cover, like medical care when you travel outside the U.S. If you have Original Medicare and you buy a Medigap policy, Medicare will pay its share of the Medicare-approved amount for covered health care costs. Then your Medigap policy pays its share.
A Medigap policy is different from a Medicare Advantage Plan. Those plans are ways to get Medicare benefits, while a Medigap policy only supplements your Original Medicare benefits.
Medigap policies do not cover everything!
Medigap policies generally don't cover long-term care, vision or dental care, hearing aids, eyeglasses, or private-duty nursing.
FOR 2019: The Following Deductibles and/or Co-Pays apply:
PART "A" (Hospital)
Days 1-60 = $1,364 per hospital stay
Days 61-90 = $341 per day
Days 91-150 = $682 per day
Skilled Nursing Facility Benefit (Days 21 - 100) = $170.50 per day
PART "B" (Medical)
Annual Deductible = $185.00 (Went up by $2.00 from 2018)
PART "D" - Prescription Drug Plans (PDP)
Annual Deductible for 2019 = $415.00
Initial Coverage Limit or Threshold = $3,820 (Now you are in the Donut Hole or Coverage Gap).
In the Coverage Gap - you are responsible for 37% of the cost of Covered Generic Drugs and 25% for covered brand-name drugs.
OUT OF POCKET Threshold = $5,100. Once this is reached, you pay the greater of 5% of the drug costs or $3.40 copay for a generic drug or $8.50 for a brand-name drug.
There are 27 available Drug plans in South Florida for 2019 and they vary in premium from approx $17.20 per month to approx. $159.00 per month.
IMPORTANT: DO NOT PICK A PLAN THAT HAS LESS THAN A 3 STAR RATING AS IT IS NOT RECOMMENDED.
Insurance plans that aren't Medigap
Some types of insurance aren't Medigap plans, they include:
Medicare Advantage Plans (like an HMO, PPO, or Private Fee-for-Service Plan)
Medicare Prescription Drug Plans
Medicaid
Employer or union plans, including the Federal Employees Health Benefits Program (FEHBP)
TRICARE
Veterans' benefits
Long-term care insurance policies
Indian Health Service, Tribal, and Urban Indian Health plans
Dropping your entire Medigap policy (not just the drug coverage)
If you decide to drop the entire Medigap policy, you need to be careful about the timing. For example, you may want a completely different Medigap policy (not just your old Medigap policy without the prescription drug coverage), or you might decide to switch to a Medicare Advantage Plan that offers prescription drug coverage.
If you drop your entire Medigap policy and the drug coverage wasn't creditable or you go more than 63 days before your new Medicare coverage begins, you have to pay a late enrollment penalty for your Medicare Prescription Drug Plan, if you choose to join one.